Try a Preliminary Court Records Search by Entering as Much information as you can in the fields below and click "search now"
+ See Acceptable Use Policy and Terms at the Bottom of this Page

Process for ordering court records works in North Dakota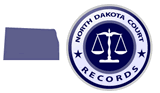 To obtain birth and death records from 1881 and 1870 respectively, you need to include as much information as possible about the following:
a) Full name at birth/death
b) Date of birth/death
c) City or county of birth/death
d) Father's full name
e) Mother's full maiden name
f) Your relationship to the individual
g) Your name and address
h) Day time telephone number

The additional copies of birth records are available at four dollars and death records are available for five dollars. You can easily apply for the same on the World Wide Web without any surcharge with a MasterCard, Visa or Discover Card.
To obtain marriage and divorce records from 1881 and 1925 respectively, you need to include good information on the following:
a) Date of marriage/divorce
b) Place of marriage/divorce
c) Bride's and groom and husband and wife's full name
d) County where marriage or divorce has occurred
e) Your name
f) Your address
g) Your daytime telephone number
h) Your relationship with the individual mentioned on the certificate
i) The reason for request
You can also apply online without the need to pay surcharge with a major credit card.
For more details on ordering court records works in North Dakota, you can visit the official website at the address mentioned below: www.nd.gov.
Entry Filed under: state court records