Try a Preliminary Court Records Search by Entering as Much information as you can in the fields below and click "search now"
+ See Acceptable Use Policy and Terms at the Bottom of this Page

Process for ordering court records works in California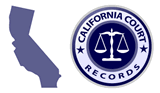 You should pay check or money order to the office of vital records. Personal checks are accepted here. You can also call or visit the official website in order to verify the fees or apply for marriage, births or death certificate. You may obtain these records within four weeks of applying for the requests. For birth records earlier than 1 July 1905 can be applied for via writing to the county recorder in county where the event has occurred.
The cost of birth record copies in California is around fifteen dollars. The certified birth records are restricted to the registrant and immediate family members and their representatives. A person who is not eligible for receiving a certified copy can make a request for a certified informational copy. It is a kind of true copy of the original birth certificate in conjunction with the statement "informational, not a valid document to establish identity". This information should be stamped across the face.

You should also include a good amount of information with your request such as the date of birth, place of birth, the full name of the person listed on the certificate, full maiden name of mother, the relationship you share with the individual whose certificate you are requesting, the exact reason for your request with your address and signature. You can also look for the California Birth Index 1905-1995 on the internet as an integral part of a subscription to ancestry.com.
For death court records earlier than July 1, 1905 you should provide a written application to the country recorder in county where the event has actually occurred. The records from 1 July 1905 and after this date can be bought at fifteen dollar. The certified copies of death records are restricted to the registrant and immediate family members and their representatives. An individual who is not eligible to obtain a certified copy can make request for a certified informational copy. The statement should say – "Informational, Not a valid document to establish identity". You must include the following information with your request:
a) The full name of the deceased
b) The date of death
c) The county
d) The sex of the individual
e) The date of birth
f) Age at death
g) Race
h) Name of spouse
i) Name of parents
j) Reason for requesting the record
k) Relationship to the person named on the death certificate
For further information on legal records, you can visit the state's official website at the following address: www.ca.gov/
Entry Filed under: state court records